Monatrix wins Gallagher "Best New Channel" Award
We're super happy to have received an award from Gallagher Security for 'Best New Channel Partner'. It's been great to work with such a like-minded company and we look forward to developing this great partnership.
 "The whole Monatrix team has demonstrated great engagement at every opportunity with our teams, from sales and engineering through to service and support", said Gallagher's Richard Huison.
"Actively promotion our solutions and ensuring every project delivered meets their customer's expectation, the team at Monatrix has been easy to work with and has set the standard all the way."
 For full press release, click here.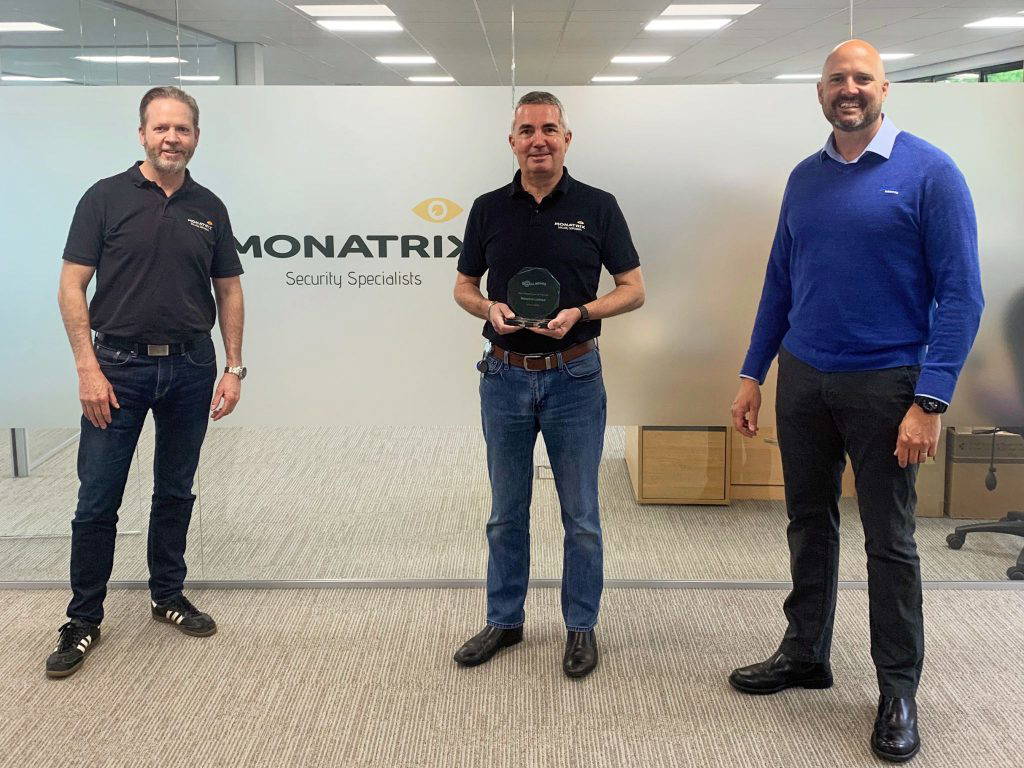 Barry Doak and Paul Gillings from Monatrix accepting Gallagher's 'Best New Channel' award from Jason Hunter (right).
Monatrix Limited, 1 Olympus Park Business Centre, Quedgeley, Gloucestershire, GL2 4DH
<!—C2S Proud Member -->