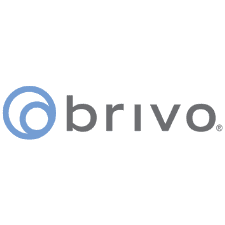 Access Control & Proptech Solutions for the Built World
Simply powerful. Powerfully simple
Smart spaces start with access control. Brivo gives you the power to elevate the experience you provide to employees, residents and customers who pass through your properties without compromising safety. You get more than access control with Brivo. You get incomparable insight into the usage of your space, possible security threats as well as savings opportunities.
One Platform to Manage your Porfolio
The Brivo platform provides you unparalleled portfolio visibility. On one screen, you can monitor a single facility or regional and global assets all at once. Brivo's simplicity doesn't stop there. You can connect video surveillance and visitor management to better manage your facilities. With Brivo you get simply better security.
Provide More Choices & Flexibility
Thermostats, workplace management, and video surveillance are just a few examples of intelligent environments. Our complete solution integrates with hundreds of third-party devices, applications, and platforms. Brivo's open API allows you to manage your facilities the way you want, with the tools you want.
Putting More Insights in Sight
In today's world data is vital. But more crucially, you need to understand the facts to act. Brivo has changed not just security but also portfolio management. With Brivo, you can access, manage, and trend your asset data all in one location. Our technology empowers everyone with data, from security guards to SOC managers to CEOs. Insights like: access events, anomalous behaviours, foot traffic patterns and space utilisation trends.
Monatrix Limited, 1 Olympus Park Business Centre, Quedgeley, Gloucestershire, GL2 4DH
<!—C2S Proud Member -->